We Buy Houses in Connecticut Helps Homeowners Sell While Also Benefiting Wounded Veterans
PRESS RELEASE
OCT 30, 2018 08:11 EDT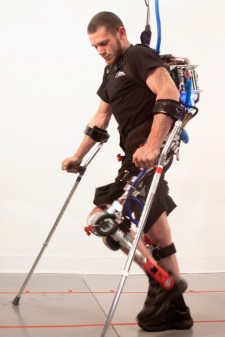 WILTON, Conn., October 30, 2018 (Newswire.com) – ​We Buy Houses in Connecticut is a real estate organization that offers a new way for homeowners to unload their properties quickly. From time to time, homeowners may need to sell their homes quickly.
While there are many companies out there that offer cash for homes throughout Connecticut, not all of them are fair or reputable. Some expose homeowners to unnecessary risks and reducing their income.
Furthermore, not many–if any–of these companies funnel some of their income into helping people with paraplegia walk again through robotics. We Buy Houses in Connecticut does just that. And even fewer cash-for-homes firms have a former NASA robotics engineer at the helm, blending all of these passions into one focused company.
Only when we recognize there is a problem, can we devote resources to solving it. The problem is, not many people can do what we do, and if those that can won't, who will?
We Buy Houses in Connecticut promises to be different from all the rest. Like many competitors, the company pays homeowners cash for their properties. However, what sets We Buy Houses in Connecticut apart is that it commits to provide homeowners with the best prices, even for properties that need serious repair. The company considers not just the current value of the home, but also the expected value after any renovations have been completed. This way, homeowners can get a fair price, instead of the lowball offers that many other quick cash-for-homes companies offer.
After purchasing the home, We Buy Houses in Connecticut then updates, renovates and repairs the house as needed to make it attractive to future buyers. Once the home is ready, the organization can sell it to a new buyer at a much higher price than that at which it purchased it. After deducting the cost of the repairs, the company is still able to make a profit.
What sets We Buy Houses in Connecticut in a class of its own, though, is what it does with those profits. Rather than lining the pockets of investors and executives, the organization puts that money to better use in helping wounded veterans, people with paraplegia and other mobility issues walk again through robotics. As a former NASA robotics expert, the company's founder remains committed to using technology to help those in need.
While real estate investing often focuses on generating profits for the wealthy, We Buy Houses in Connecticut helps people walk again. This unique selling point is great for homeowners in Connecticut who wish to sell their homes quickly while also making the world a better place.
Contact: 
Noorden Estates, LLC
5 River Rd. Suite 305
Wilton, CT 06897
Phone: (203) 529-4712
https://www.webuyhousesinconnecticut.com/press
Source: We Buy Houses in Connecticut